DOOG (Hololive fangame)
Progress Report
This week I completed the leaderboard backend database and read/write logic, as well as the code required to connect the Unity frontend to this backend.
I'm focusing now on adding the required screens and GUI elements on the game.

Below a sneak peek of how the leaderboard screen is looking as of now (may be changed in the release version).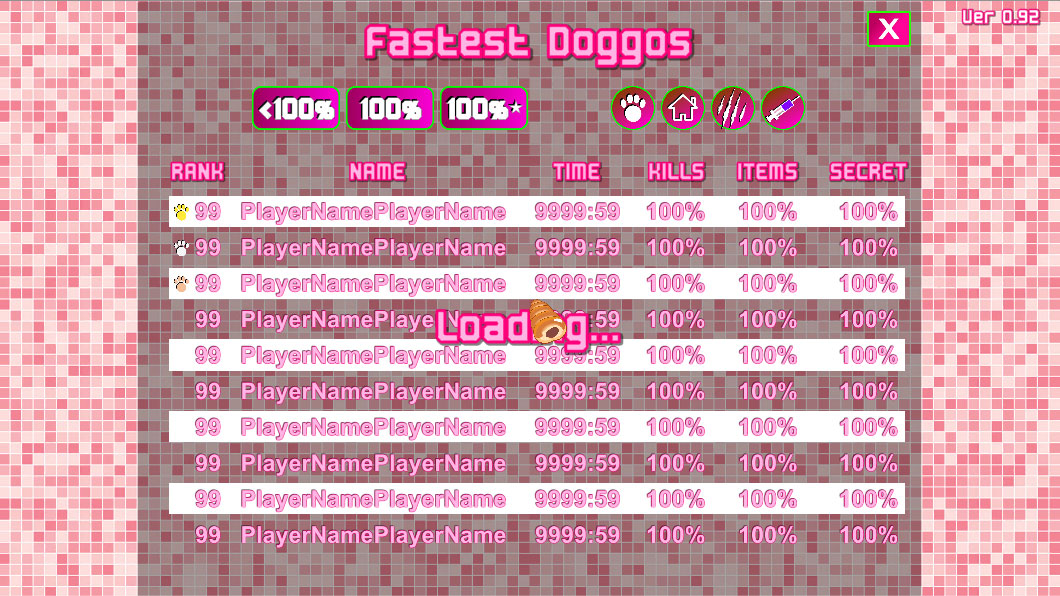 Get DOOG (Hololive fangame)